What began as a top secret naval operation to prepare US Army and Naval forces for the June 6th D-Day Invasion, would end with one of the highest losses ever suffered in combat by the US Army and Navy in WW II.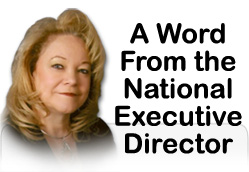 Thanks for visiting. Please contact me with any questions you may have
Sincerely,

Susan Haines
National Executive Director, Chief Of Staff
Phone: 1.877.WW2.TIGR
Fax: 573.449.8069

If YOU want to honor a veteran, then the "Tiger" Foundation needs your help!
Since 1989 the Exercise Tiger Foundation has honored over 5,000 veterans, students,
civilians and active duty and guard troops. The "Tiger" Foundation has over 35 separate awards and medals. Annually the Foundation honors active duty troops with its highly achieved "Adopt A Serviceman" program. Each April the WWII Battle of Exercise Tiger is honored and remembered. We need your help to continue our mission. It would be
a great honor to include you as a major donor or sponsor, or "angel". Please contact National Director Susan Haines.
The trophies, medals and plaques cost money. Awardees have never been charged, but each trophy, plaque or medal costs way over $25.00 to produce, make and send. So we
ask you to please help us to continue to honor our veterans, civilians, students, and active duty troops. A donation or grant of $20,000 $50,000 or $100,00 would fund several years of programs.


The Exercise Tiger Foundation relies on donations grants gifts in kind and other sources to continue to honor our men and women in uniform and those who have served since WWII. If you wish to make a contribution you may do so by sending a money order or check directly to the foundation. However should you wish to make a major donation or grant, contact the National Director Susan Haines directly at 573.356.3093 or 1-877-WWII-TIGR. If you make an endowment or large donation we have numerous options to name awards programs and memorials after you. Also if you are a business or corporation we have naming rights and sponsorship available. We have an immediate need to have a sponsor for our Military Working Dog Award by either a pet food company, veterinarian, veterinary hospital or pet shop again contact the national director Susan Haines.
Have your name or loved ones name live on by our Foundation's naming an award in their honor. For more information contact our national office.


1.) Eternal Flame of Valor for Iraq & Afghanistan Troops
2.) New Memorial Design at Mexico, MO
Several new projects are planned funding is needed to complete them.
The Exercise Tiger Eternal Flame of Valor for Iraq & Afghanistan Wars is a concept that needs a location, costing in the neighborhood of $25,000. The flame dedicated to our 5000 troops killed since 2001 and those 50, 000 wounded would be a unique memorial. The first of its kind in the United States we would like for it to be located in Columbia Missouri, but are open to all interested parties. Contact the National Director.
The second project should be to redesign the Exercise Tiger Army & Navy Anchor Memorial in Mexico, MO. Additional funding is needed for this project as well. The Audrain County commissioners are updating the courthouse facilities to accommodate handicapped and physically impaired individuals.
Other projects funds are needed for along with legislative assistance are: Current & Future Programs, USS Exercise Tiger LPD (Future warship named after Tiger), MODOT Signage on Interstate 70, VFW 280 Plaque, CATS Campaign, HEROS Campaign, & Military Appreciation Day Game Trophy.




The Exercise Tiger Medal for Combat Valor will be presented this fall at the "Tiger" Foundations 17th Annual "Adopt A Serviceman" Program in Columbia, Missouri. The medal recipients will include those adopted servicemen & women who meet the criteria as well as the first class of medal recipients listed below.
Tiger Medal of Valor Recipients: The First Class
Tiger Vets
Tom Glynn, LST 289, US Navy
Earl Thatcher, LST 289, US Navy
Tom Oakley, US Navy, WWII
Posthumous
Walter Domanski, Sr., US Navy , LST 496
Ensign Bernard "Bud" Carey, LST 507
Michael "Tex" Gyros, US Navy, WWII
Nathan Bruckenthal, USCG, Iraq War

Other names will be listed in the future. To be nominated for an award medal, write the association and include DOD Form 214 or separation papers and any letter of endorsement of your actions. All wars, conflicts and military operations are eligible. If posthumous award please include all information on the serviceman and his or her actions.


| | |
| --- | --- |
| | |
| | |
| Click Image to Enlarge | Click Image to Enlarge |





The Tiger Foundation is looking for US Marines who fought at the Chosin Reservoir in Korea to be honored next fall in Columbia Missouri.

Any US Marine (ret.) who is from the mid-Missouri region should contact the Foundation to get more information. Medals will be awarded at the August 30th Ceremony.

Each Marine should be able to provide a DD214 or seperation papers verifying their unit and particiaption during the Chosin Reservoir battle.

This is part of the Forgotten Battles honoring the Forgotten Wars.


by Patrick Rawlings, KOMU 8 Reporter



COLUMBIA - Veterans are recalling their "forgotten war," 60 years after an armistice signaled a ceremonial end to the conflict in Korea.

Army veteran Bob Wade said he and others returned home to a welcome they were not expecting.

"There was no attention, no attention made at all," he said. "Things went on like they wanted to go on."

"Some of the boys started coming home, especially the wounded ones, there wasn't much publicity about it," said Wade, who is a member of VFW post 280 in Columbia.

"There was publicity about the battles and the movements," he said. "But as far as what we were doing there, I don't think that the American people got an idea of what there really was."

National Director Susan Haines accepts Department of Defense Korean War Plaque for
her role in recognizing over 100 Korean War veterans at the April 28th National Exercise
Tiger 69th Anniversary Ceremony at U.S. Coast Guard Station Barnegat Light, NJ.

(insert pic of Susan with CWO Jay Greiner, commander of USCG Station Barnegat Light, Commander John O'Brien and Col. David Clark of the Department of Defense Korean War Commemoration Committee. Col. David Clark presented United States
Exercise Tiger Foundation National Director, Susan Haines with a Korean War 60th Anniversary Plaque from the Department of Defense.


April 29, 2013 - Asbury Park Press - Written by: Suzanne Cervenka: 732.643.4229
Video by: Suzanne Cervenka , Photo credit: Suzanne Cervenka - scervenka@njpressmedia.com


New Jersey State Assemblywoman DiAnne Gove presents New Jersey Resolutions to
Over 150 veterans at the Exercise Tiger's 69th Anniversary Ceremony.

New Jersey Assemblywoman DiAnne Gove (R) Ocean County, honored Exercise Tiger vets, Korean War vets, Cold War vets, Vietnam vets, Iraq and Afghanistan vets with resolutions bearing each veteran's name. Over 150 resolutions were presented by her to veterans.

BARNEGAT LIGHT — Historians call it "the forgotten battle" and "the forgotten war."

Soldiers from Battle of Exercise Tiger, a D-Day training mission that came under attack by Germans, took vows of silence in order to preserve what would later become a pivotal battle in World War II.

Sandwiched between World War II and Vietnam, Korean War receive a fraction of the attention of the conflicts that preceded and followed it.

Read the full article at the Asbury Park Press Website

More Articles on this Ceremony:



On April 28th, joining over 20 U.S. Coast Guard stations in the Atlantic and Pacific
Oceans, 3 USCG cutters participated in the historic "Ring of Honor" wreath tribute.
The USCG Cutter Adak on patrol in the Persian Gulf performed the world's first
Wreath laying tribute and 21 gun salute to honor "Tiger", Korean War vets and
USCG Petty Officer Nathan Bruckenthal in Middle East waters. The Coast Guard
Buoy Tender Cheyenne laid the nation's first wreath into the Mighty Mississippi
River. And the USCG Cutter Diamondback on patrol in the Caribbean performed
a wreath laying to "Tiger". This was the second year in a row that the USCG Diamondback participated in the anniversary ceremony.

The "Ring of Honor" is so named because the United States Coast Guard Stations
"ring" the nation's coasts. This was a historic wreath laying tribute never simultaneously performed on such a scale before.

Three U.S, Coast Guard cutters honor "Tiger" vets, Korean War vets,
And USCG Petty Officer Nathan Bruckenthal.

USCG Cutter Diamondback, USCG Cutter Adak, and USCG Buoy Tender
Cheyenne take part in Historic Tribute

Bahrain: Bleyer Reading

Bahrain: Bugler

Bahrain: Ceremony

Bahrain: Firing Party & Wreath

Bahrain: Firing Party & Wreath

Bahrain: Firing Party

Bahrain: Gauvain Wreath


Bahrain: Saluting

Bahrain: Wreath
St. Louis: Mississipi River
St. Louis: Mississipi River
Station Yaquina Bay: Newport Oregon
Station Yaquina Bay: Newport Oregon

Receives "Blue Tiger" Award

A U.S. Coast Guard K-9 has been honored with the "Military Order of the Blue Tiger" Award. A U.S. Coast Guard K-9 became the nation's first USCG Dog to be honored with the "Blue Tiger" award. He joins several USAF Military Working Dogs with this prestigious honor. His handler is Petty Officer Jason Agar, who Becomes the only USCG Handler with this distinction.


December 27, 2012
Artist Rendition of New Proposed
National War Memorial for Iraq and Afghanistan


"The Iraq and Afghanistan National War Memorial
& Eternal Flame of Valor"
Projected for Columbia and/or Mid-Missouri Region.

The United States Exercise Tiger National Commemorative Foundation's Eternal Flame of Valor Memorial would be the Nation's first war memorial to honor some 4,000 soldiers killed in Iraq and Afghanistan . The Eternal Flame of Valor Memorial would be placed on a raised platform flanked by two Missouri limestone walls that bear all the names of each war. It would be ideally suited for a local, state or county courthouse lawn, or for a University or ROTC setting, local or state park setting, with local or private partnering. This is very unique to the United States as there is no memorial to the men and women who gave 'the ultimate sacrifice' during these conflicts.

Contact Susan Haines, National Director at 1-800-328-6269 if you or your organization would like to be part of this project.




About a dozen people gathered in front of the Exercise Tiger Memorial on the Mexico square on Friday morning to honor the victims of the Newtown, Connecticut shooting. 26 roses – one for each person killed last week – were laid at the base of an anchor that memorializes the sailors killed during a training exercise in World War II.

Exercise Tiger Association National Director Susan Haines says the location is only fitting.
"They were both surprise attacks," she said, "the soldiers whose names are on the wall were surprised as they were doing a practice exercise. The children at Sandy Hook Elementary School were surprised by the attack also."





On behalf of the United States Exercise Tiger Commemorative Foundation, our staff and veterans, we extend to the families and residents of Newtown, Connecticut our deepest thoughts and prayers to all effected by the tragic events of Friday, December 14, 2012. Just as the "Tiger" Foundation stands as a beacon for veterans and military, so too do the teachers of Sandy Hook School stand as a "Beacon of Light" for the students.

We are a foundation that honors veterans and our military who face combat on a foreign land. But 21st century battlefields aren't just in Iraq and Afghanistan. They are in our schools as well, Columbine, Virginia Tech, and now Sandy Hook School in Newtown, Conn.


Who: United States Coast Guard Barnegat Light & Exercise Tiger
Veteran's Organization
What: National Wreath Laying Tribute to Victims of Sandy Hook
Elementary School, Newtown, Connecticut
Where: U.S. Coast Guard Station Barnegat Light, Long Beach Island, NJ
When: Friday, December 21, 2012 Eastern Standard Time
Contact: CWO Jay Greiner, CO, U.S. Coast Guard Station Barnegat Light
ph: 609-494-2680
Susan Haines, National Director/Chief of Staff
573-356-3093 or 1-877-WW2-TIGR



IMMEDIATE RELEASE, National, Regional and Local

The United States Coast Guard and the Exercise Tiger
National Commemorative (Veterans) Foundation to honor Sandy Hook Elementary victims with historic wreath laying on Friday, December 21, 2012.

The United States Coast Guard and the United States Exercise Tiger Commemorative Foundation will lay 26 floral bouquets into the Atlantic Ocean on Friday, at 9:30 a.m. off the coast of Long Beach Island, New Jersey.

The 15th Annual "Adopt A Serviceman" Awards Program and Banquet will feature the "Tiger Foundation's" newest award. The Medal of Combat Valor will be presented to a number of nominated active duty and retired military members and veterans. The Medal of Combat Valor will be givent to those who meet the criteria of the award and who have been in combat.

Nominated For "Military Order of the Blue Tiger"
A Military Working Dog from the 509th Bomb Wing named "Roger" (and his handler SSGT Mickle) will be the 2nd dog to recieve the nations highest honor given to combat K-9's

For 2012 the Tiger Foundation is proud to announce it has a new logo to help "market" the identity of the Tiger Foundation. The "Jumping Tiger" logo will join the Foundations existing seal logo design. "It will help with "bridging" the organization and is both classy and agressive just like the Tiger Foundation", stated Susan Haines, National Director.

The Exercise Tiger National Director delivers speeches at Mexico and Columbia, MO.
Susan Haines delivers speeches at the National Ceremony April 28th, commemorating the 68th Anniversary of Exercise Tiger. These ceremonies along with three more were coordinated by the Exercise Tiger Foundation's National Office Located in Columbia.
"Welcome Home" Medals & Pins
Awarded to Iraq Troops
The Tiger Foundation's first medals to officially welcome home US Troops were presented to Army, Navy, Army Reserve, and National Guard Troops on April 28th, 2012 at the nation's 2nd official "Welcome Home" tribute in Columbia Missouri sponsored by the Exercise Tiger Foundation.

COLUMBIA, MO — Eighty-eight-year-old David Troyer was barely 20 when his unit joined thousands of troops to stage a rehearsal for the storied D-Day invasion that turned the tide against Nazi Germany in World War II.

In the early morning hours of April 28, 1944, the secret operation known as Exercise Tiger was interrupted by a flotilla of German E-boats, and by daybreak, 749 American sailors and soldiers were dead. The body count included 201 Missourians

"They mowed a lot of us down," Troyer said yesterday at the conclusion"... more




Brigadier General Mark Corson reading the governor's proclamation declaring April 28th "Exercise Tiger Day" for the State of Missouri.
Click here to read the full article by Jodie Jackson Jr.at The Columbia Daily Tribune

| | |
| --- | --- |
| | MEXICO, MO — The Exercise Tiger Commemorative Foundation celebrated the WWII 68th Anniversary of Exercise Tiger Saturday in downtown Mexico, and complemented the historic event with a "Welcome Home Troops" theme. The event, held in front of the Exercise Tiger Army and Navy Anchor Memorial at the Audrain County Courthouse, opened with a military vehicle convoy, remarks from the Secretary of the Navy and Secretary of Army, a Governor's Proclamation proclaiming April 28 as Exercise Tiger Day... more |
| Military men stand guard at Mexico's Exercise Tiger Memorial at the Audrain County Courthouse. Photo by Kimberly Long | Click here to read the full article by Kimberly Long at the Mexico Ledger |

BARNEGAT LIGHT — During his early days in the U.S. Navy, Thomas Glynn tapped the shoulder of an officer and requested he be put aboard a ship instead of land duty.

Weeks later, he was serving aboard Landing Ship Tank 289, and was in the midst of an historic attack that was classified secret for decades.

Glynn, 86, of Villas, Cape May County, was ... more

Navy veteran Earl Thatcher of Runnemede receives a certificate from Coast Guard Barnegat Light Commanding Officer Jay Greiner during a Saturday ceremony honoroing those who served in the Operation Tiger military exercise in 1944. / Coast Guard Petty Officer John Kopp
Click here to read the full article by Bob Vosseller at the Asbury Park Press

| | |
| --- | --- |
| | MIAMI BEACH, FL — Under the guidance of 2008 Adopted Serviceman Coast Guard Executive Officer, Anthony Kaminski heads up wreath laying ceremony off the shores of Miami Florida recognizing WWII Exercise Tiger Veterans 28 April, 2012. Synchronizing wreath laying ceremonies with USCG Barnegat Light, NJ and Missouri's wreath laying ceremony at the Exercise Tiger Army & Navy Anchor Memorial Recognition also for USCG Petty Officer Nathan Bruckenthal, Killed in action 2003 Iraq. |

The "Adopt A Serviceman" Program is an annual event for the state of Missouri. It began in 1999 as the "Adopt An Airman" program and has continued to grow every year now honoring all branches of military service. As long as there is a need for our armed forces to serve, there is a need to honor those who are routinely placed in harms way. It is truly an honor to recognize the individual efforts of enlisted NCOs and the personnel of the US Air Force, Army, Coast Guard, Navy and Marines. We encourage you to find about more about this program and current and past honorees.

The Military Order of the Blue Tiger (MBOT) is to be an annual National Award for MWD's of all services.
In the News: First National Reward Recipient Announced
In the News: Military Dog Has Its Day
In the News: Whiteman MWD Recieves First National Award
In the News: Bomb-sniffing dog wins MO. honor
In the News: Missouri Dog to be Nation's First Blue Tiger Award Winner


The Tiger Association has given out many awards over the years to many recipients. Please take a look at the names of some of these worthy individuals.

The first of the "Hero Ships" series on the History Channel features a profile of the LST and a segment with one of our former staff members.
From the History Channel... "The Hero Ships series profiles the complete combat history and evolving technology of a single American ship, often through multiple conflicts. These are the battleships, destroyers, aircraft carriers, submarines, and specialized ships that belong in the warship hall of fame. Archival footage and interviews are punctuated by all-access inspections of the ship's "battle stations," conducted by young, active Navy sailors. The series lets us understand the role of each weapon and technology, the dramas that unfolded in different rooms during the heat of battle, and the unique traditions and stories of each vessel."





Three-time Tony-nominated producer Roy Miller, who was most recently represented on Broadway with the holiday hit A Christmas Story, died on April 28, 2013, following a short illness. He was 52 years old.

"Tiger" looses a very dear friend and long time supporter. The unexpected death of Roy Miller came as a especially great shock to the organization in that he died on the 69th Anniversary of the WWII Battle of Exercise Tiger, and the 25th Anniversary of the organization.

Roy was a long time friend and supporter of the Exercise Tiger Commemorative Foundation and Members of the Board of Directors, and will be missed.


The New Jersey Exercise Tiger Association began in 1989 with two veterans of the battle Bud Carey, LST 507 and Tom Glynn, LST 289. It's Executive Director, Walter Domanski Jr. is the son of the late "Tiger" vet Walter "Guns" Domanski Sr. of LST 496. Walter Jr. is also a former U.S. Navy Midshipman from the Missouri University's NROTC unit. He was nicknamed "Guns" in 1993 by Lt. Commander Rob Raine Chief PAO at Philadelphia Naval Base out of respect for his father and because of his efforts on behalf of all Tiger vets...